Discover more from read, eat, repeat (with emily fiffer)
recipes, book recs, musings, etc.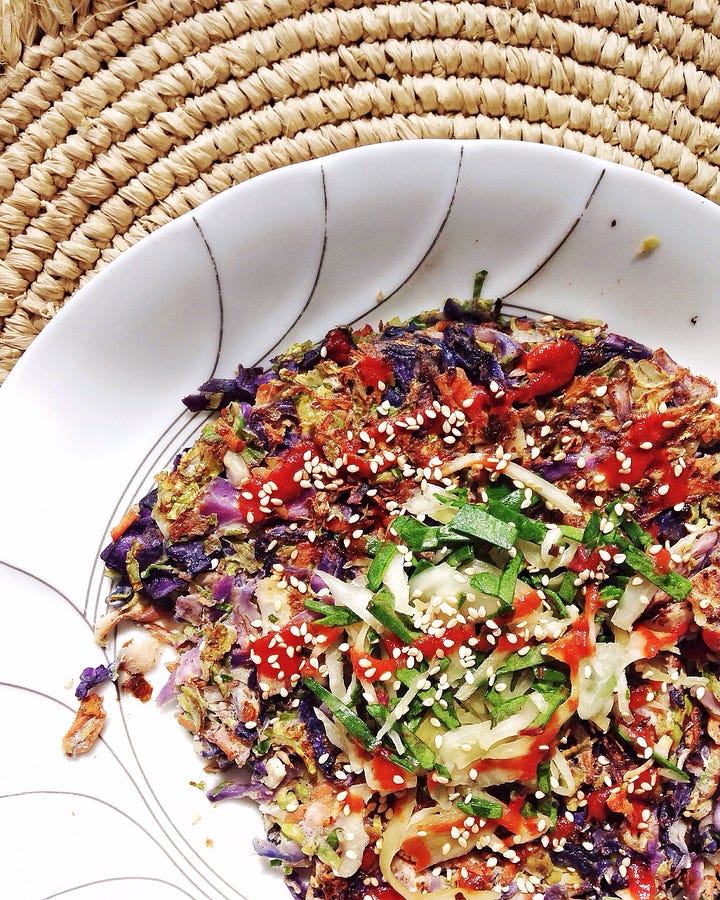 Read
Mrs. Bridge by Evan S. Connell, pub. 1959
Mr. Bridge by Evan S. Connell, pub. 1969
Buy: used copies online or at your local bookstore
I feel like this is one of the most underhyped set of books…ever? Mrs. Bridge and Mr. Bridge take you deep into the inner world of a married couple via a novel dedicated to each partner. Read Mrs. Bridge first. (I'm focusing on her story here, but Mr. Bridge is a must read.) There isn't much plot to speak of; the meat and joy of the book is being immersed in the subconscious of India Bridge, an upper-middle class housewife in 1920s-1940s Kansas City. India spends her days in her head, pulled between her bourgeois inclinations / society's expectations of women in the first half of the 20th century, and something quieter and darker. The book is divided into 117 vignettes of her daily life, yet underlying the seemingly dry goings-on (cleaning house, cooking, managing staff and children, shopping, socializing with other housewives) is a current of silent frustration, humiliation and lack of true contentment / self-realization. It's a maddening and mind-blowing glimpse into what life looked like before women had agency. Of all the domestic novels about women's inner lives that I love (and there are a lot), this is by far the most devastating portrait. Mr. Bridge provides fascinating context for Mrs. Bridge, so don't skip it! 
Thanks for reading read, eat, repeat (with emily fiffer)! Subscribe for free to receive new posts and support my work.
Pairs well with: canapés, existential dread, too many martinis, modest necklines, pillow screams, Claire Messud's A Dream Life*, Tessa Hadley's Free Love*
*which I'll write about at some point 
Eat
Okonomiyaki (with aioli, Sriracha and an herby salad)
The second restaurant I ever cooked at was called La Sirena Clandestina (RIP). One of my favorite dishes on the menu was a vegetarian take on okonomiyaki, a savory Japanese pancake traditionally made with vegetables, meat and / or seafood and a flour batter. I made hundreds of them at La Sirena on weekends. The technique is lodged in my brain, and over the years I've made the recipe my own: gluten-free, a variety of new toppings, etc. I still make this for myself for dinner multiple times a month. I don't want you to get overwhelmed at the three-parts of it all. The whole recipe should take about 30 minutes start to finish, less if you take a shortcut on the aioli (or lose it altogether…but aioli is life, so maybe don't do that). 
Notes:
Each pancake is designed to fill a 9- or 10-inch pan, but you can make multiple smaller pancakes if you want. It also works in a 7-inch, but be sure to cook it well as it'll have more heft.

Toppings-wise, I love a combo of creamy and spicy. For me, that means aioli (recipe below) and Sriracha. You can use Cholula, or whatever your favorite hot sauce is, instead. If you don't want to DIY your aioli, mash a clove of garlic and some lemon into good mayonnaise and you're good to go.

I cannot eat this dish without an herb salad on top (a recurring theme in my life). The herb choice isn't too stringent; just use what you have — basil, cilantro, mint, parsley, dill, etc.

Take your eggs out of the fridge the morning you want to make this so they're at room temp for the aioli.

You'll only need a bit of the aioli for this recipe; use the rest to dip crudites, slather on tacos (it's amazing whizzed with chipotles in adobo), etc.
Okonomiyaki with an Herb Salad
serves 1
2 cups loosely packed, very finely sliced cabbage (use a mandolin if you have one), from about ⅙ of a red or purple cabbage
1 large carrot, grated on a box grater
1 leek, mostly the white part, sliced into thin rounds
1 whole egg
1 egg white (save the yolk for aioli!)
1 tablespoon chickpea flour (you can use regular flour, too)
evoo
salt to season (Diamond Crystal)
salt to finish (Maldon)
Sriracha to serve
aioli to serve (recipe below)
herb salad to serve (recipe below)
In a nonstick pan, heat a glug of olive oil on medium-low heat. Add the leek and saute until it softens and smells delicious (you don't want it to brown). Add the cabbage, stir, and continue cooking for a few minutes until the cabbage softens. Add the carrot, stir, and cook for another minute or so. You want the cabbage to relent but not get mushy. Tip the mixture into a bowl and stick it in the fridge to cool down (10 mins, ideally). Reserve the pan for the pancake-cooking. While you're waiting, make your herb salad and aioli (recipes below).
Herby Salad
for one okonomiyaki
small handful each of basil (torn), cilantro (picked) and mint (torn)
1 teaspoon sesame seeds
glug of sesame oil
glug of citrus (I love yuzu; lime and lemon are also yum)
Maldon
In a small bowl, add the herbs and sesame seeds. Toss in a glug each of sesame oil and citrus juice and mix well. Season with Maldon. The result should be bright, fresh, earthy, delightful!
Aioli
makes approximately 1 cup
1 room temp egg yolk
2 cloves garlic, grated
1 tablespoon Dijon mustard
3 tablespoons moscatel or banyuls vinegar (something not-too-abrasive)
1 cup grapeseed oil
salt (Diamond Crystal)
(I love making aioli by hand. I also love modern technology.)
To the bowl of a mini food processor or blender, add the egg yolk, garlic, Dijon and vinegar. Whizz for about 20 seconds until everything is processed. With the motor running, slooooowly drizzle in the oil and watch the magic happen (aka emulsification). The drizzling process should take about a minute, a minute and a half. Add a pinch of salt and blend again. 
Now, cook your okonomiyaki: Remove the bowl from the fridge. Crack your egg and egg white into the bowl and mix until the egg is evenly distributed among the veg. Add the flour and stir to incorporate. In your pan, heat a healthy glug of oil on medium heat until it shimmers. Tip the pancake batter into the pan and smooth out using a spatula. You want the pancake to fill the diameter of the pan and still maintain a bit of height. Give the pan a shake to ensure the pancake isn't sticking and let it cook for about 4 minutes, or until it's cooked on the bottom. With a great deal of feigned confidence, grab your pan and flip the pancake into the air onto its other side. I love doing this without a tool because it makes me feel special; you can use two spatulas – carefully! – if you feel so moved. Cook the pancake on the other side, about 4 minutes. I like each side to be nicely browned. 
To serve: Slide your okonomiyaki onto a plate. Squeeze Sriracha decoratively across the top and add a few swipes of aioli. With your hands, nestle the herb salad into a cute bundle onto the middle of the pancake. Season everything with Maldon.
(Ask questions, leave thoughts, etc., in the comments! Please be nice.)
Thanks for reading read, eat, repeat (with emily fiffer)! Subscribe for free to receive new posts. And please send to friends!